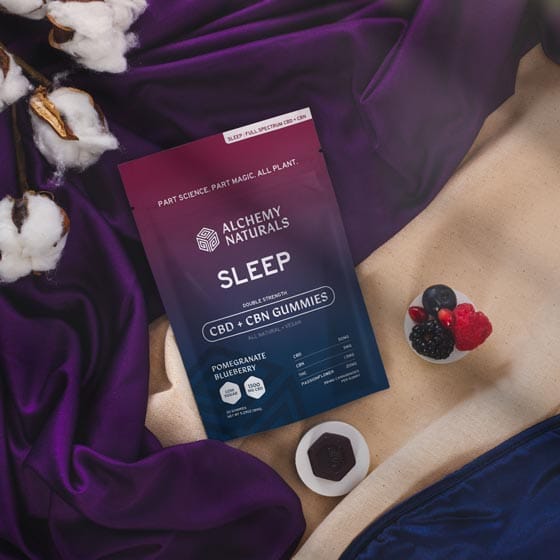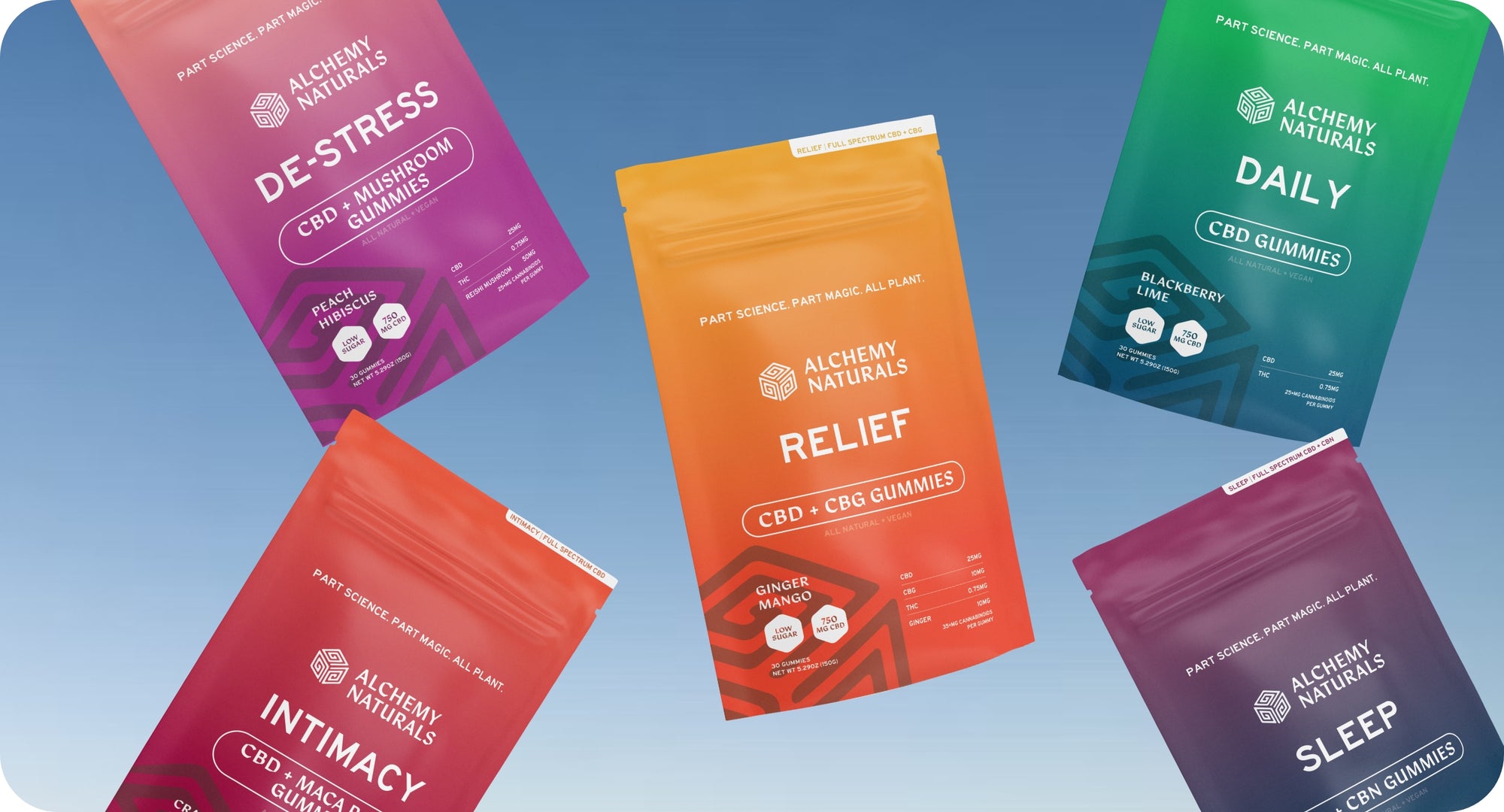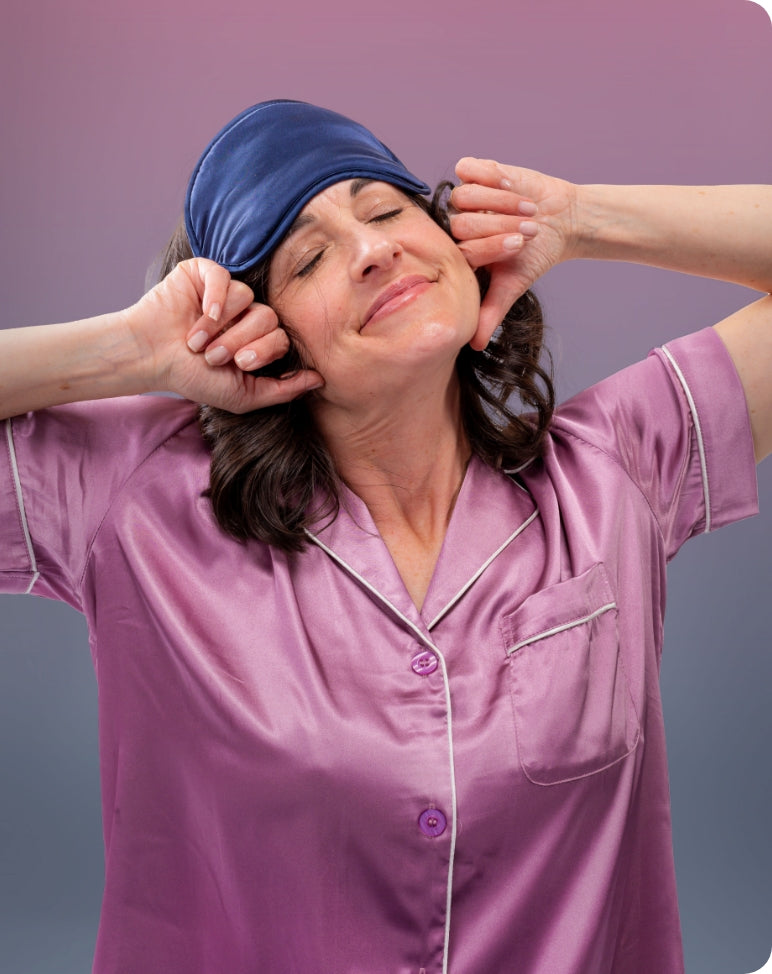 Yes! CBD derived from hemp is legal in all 50 states and has been since 2018. As long as the gummies have less than 0.03% THC, they are legal to buy and use. You can take a look at our third-party lab reports to get more specifics about what percentage of what cannabinoids goes into each gummy variety.

While the legal status of substances like THC, Delta-8, and others seems to constantly be in flux, there's less of a fear that the legal status of CBD will change. It was made legal through the 2018 Farm Bill, which means the legal status of CBD is unlikely to change anytime soon.
Using CBD gummies is easy. First, you need to choose a variety that is targeted to what you're trying to treat. For example, you shouldn't take CBD Gummies for Sleep at the start of your day (if you plan to stay awake, anyway!)

Once you've chosen a variety that seems like a good fit, you can simply pop a gummy. If you want to absorb more of the CBD, you should chew slowly and hold it in your mouth to allow the CBD to absorb directly into your bloodstream.

If you're using CBD gummies for the first time, you should start with smaller doses and work your way up. That may mean buying less potent gummies or splitting gummies in half while you get an idea of what dosage is right for you.
How many gummies you need to take will vary from person to person. Not only will it depend on your physical build, but it will also depend on how CBD affects you and how much of a tolerance you may have already built up. While there's no one-size-fits-all dosage recommendation, there are a few steps you can take to find your personal, ideal CBD dosage level.

First, start off with small doses. If you're a beginner, don't start with extra strength gummies, since the effects of CBD may be too strong for you. You may even need to cut gummies in half or in quarters, when you first start taking CBD to avoid the side-effects of taking too much.

As you take low doses, slowly increase your dosage until you begin to comfortably feel the positive effects of CBD without being overwhelmed. It's the best way to home in on the precise dose you need to feel great!

It depends on the gummy. Full-spectrum CBD gummies do contain trace amounts of THC. The amount is extremely small (at or less than 0.03%), so you won't get high or experience any of the intoxicating effects associated with traditional THC consumption. You won't get high, but you will get to experience some of the great benefits that CBD offers.

If you have broad-spectrum CBD gummies or CBD-isolate gummies, neither will contain THC. These products undergo extra processing to remove the THC, just in case you must avoid any amount of THC at all. Regardless of the brand you buy from, it is extremely important to make sure that third-party lab results are available for THC-free gummies to prove they have no THC.

Less trustworthy brands may advertise THC-free gummies, but the gummies may contain trace amounts of THC. It won't be enough to get you high, but it can be a problem for customers who can't risk having any level of THC in their bodies at all. All of our gummies have available lab reports online, so you can verify for yourself exactly what is in them.
When you first buy CBD gummies online, one of the first questions you may have is - how will CBD gummies make you feel? First and foremost, it's important to know that CBD interacts with your body's endocannabinoid system. This system is responsible for regulating all body functions and interacts with nearly every other physiological system to do so.

So, when you consume CBD, its anti-inflammatory, analgesic, anxiolytic, and antioxidant effects can influence everyday aches and pains through the ECS' modulation of:
- Mood
- Appetite
- The pain signaling system
- Cardiovascular system
- Digestive system
- Sleep and wake cycle
- Central nervous system
- And beyond

In general, CBD will help you feel more relaxed, comfortable, and balanced for optimal health. It's also crucial to understand that CBD is non-psychoactive in effects, so you won't experience a high or buzz that's associated with THC, which is a psychoactive compound.
When you consume CBD gummies, the compounds are metabolized by the digestive system. That means, it takes anywhere from 30 minutes to one and a half hours for their effects to fully kick in and start working.

Once they do, the effects will last 4-6 hours depending on your individual body chemistry, weight, tolerance, metabolism, and dosage consumed.
The answer to this question will depend on what type of CBD gummies online you purchase. If you purchase full-spectrum CBD gummies that contain up to .3% THC, then yes, small traces of THC could potentially flag a failing drug test if it screens for the cannabinoid.

But, if you purchase broad-spectrum CBD gummies online that contain no THC, the other cannabinoids present (like CBD, CBG, and CBN) should not show up on a drug test or screening.
When you buy broad-spectrum or full-spectrum CBD gummies online, you'll gain the benefit of not only consuming CBD but other minor cannabinoids like CBG and CBN, too. That's because these CBD formulas contain 'whole-plant' extract from hemp plants, and all the natural compounds and cannabinoids they produce. However, the other cannabinoids will be in much smaller amounts than the CBD so some companies will add additional CBN or CBG so consumers may get the benefit of those cannabinoids.

So, what's the difference between CBD, CBG, and CBN? Each is its own individual cannabinoid, with its own unique effects. Of the three, CBD is the most researched, and we know it is capable of producing anti-inflammatory, anxiolytic, analgesic, and antioxidant types of effects.

CBN is found in lesser concentrations in hemp plants and is known for producing sedative effects ideal for nighttime use or sleep benefits. CBG is also found in lesser concentrations, but more abundant than CBN, and is being found to treat anxiety and depression symptoms and relieve muscle soreness.

Our CBD gummies offer qualities that customers are hard-pressed to find in a single brand:

Unique Effect-Based Formulas
Each of our CBD gummies has a unique formula targeted to help you manage common wellness concerns. For example, our CBD Gummies for Pain are made with Ginger, a natural anti-inflammatory agent, and our CBD Gummies for Stress are made with Reishi Mushroom, a mushroom with natural calming properties, all helping to boost the efficacy of our full-spectrum CBD gummies.

Lab-Tested CBD Gummies
All of our CBD gummies are tested by third-party laboratories to verify potency and product quality. These reports are readily available on our website, so you can know for sure what is in every single CBD gummy you take. You'll be able to see the full range of cannabinoids present for each batch of CBD gummies purchased.

Full-Spectrum CBD
We use the highest quality hemp to create the most effective CBD experience. We choose full-spectrum CBD because we are believers in the entourage effect where all cannabinoids in hemp work together as a whole, including trace amounts of THC. For those who don't want THC we also offer broad-spectrum CBD which delivers the entourage effect with the THC removed.
CBD gummies are one of the most popular forms of CBD, and why wouldn't they be? Gummies make it easy to keep track of dosage, they are easy to travel with, are discreet to use, and CBD gummies have a much better flavor than oil tinctures. Our gummies offer unique health benefits that you won't find in other brands.

We use all-natural ingredients to make our CBD gummies high-quality and tasty. Each gummy variety has its own unique formula, which helps customers choose a gummy that is catered to a specific need they may have.
If you want to take CBD gummies for anxiety, we recommend taking CBD Gummies for Stress. They contain the full spectrum of cannabinoids from the hemp, and they can all work together to help alleviate stress and anxiety. These gummies also contain Reishi Mushroom, a natural supplement that research suggests has anxiety-relieving properties.

Many CBD gummy brands have chemical-like aftertastes, which is due to a complete neglect of the gummy flavor. Alchemy Naturals CBD gummies are made with all-natural ingredients and formulated to have bright, sweet, fruity flavors, however, the use of full-spectrum CBD for efficacy, will create a somewhat earthy aftertaste with the CBD gummies. We like to say plant-based = plant-taste!

It depends on the gummy! Even though CBD has a general, calming effect, certain gummies are made to make you sleepier than others. For example, our CBD Gummies for Sleep have chamomile added, with the purpose of helping to calm you and let you fall asleep quickly and easily.

While less likely, other CBD gummy formulations may cause drowsiness. This is why we recommend starting with low doses until you know which gummies affect you in which way, and then increasing the dose to reach the potency level you want.
CBD Gummies By Mother Nature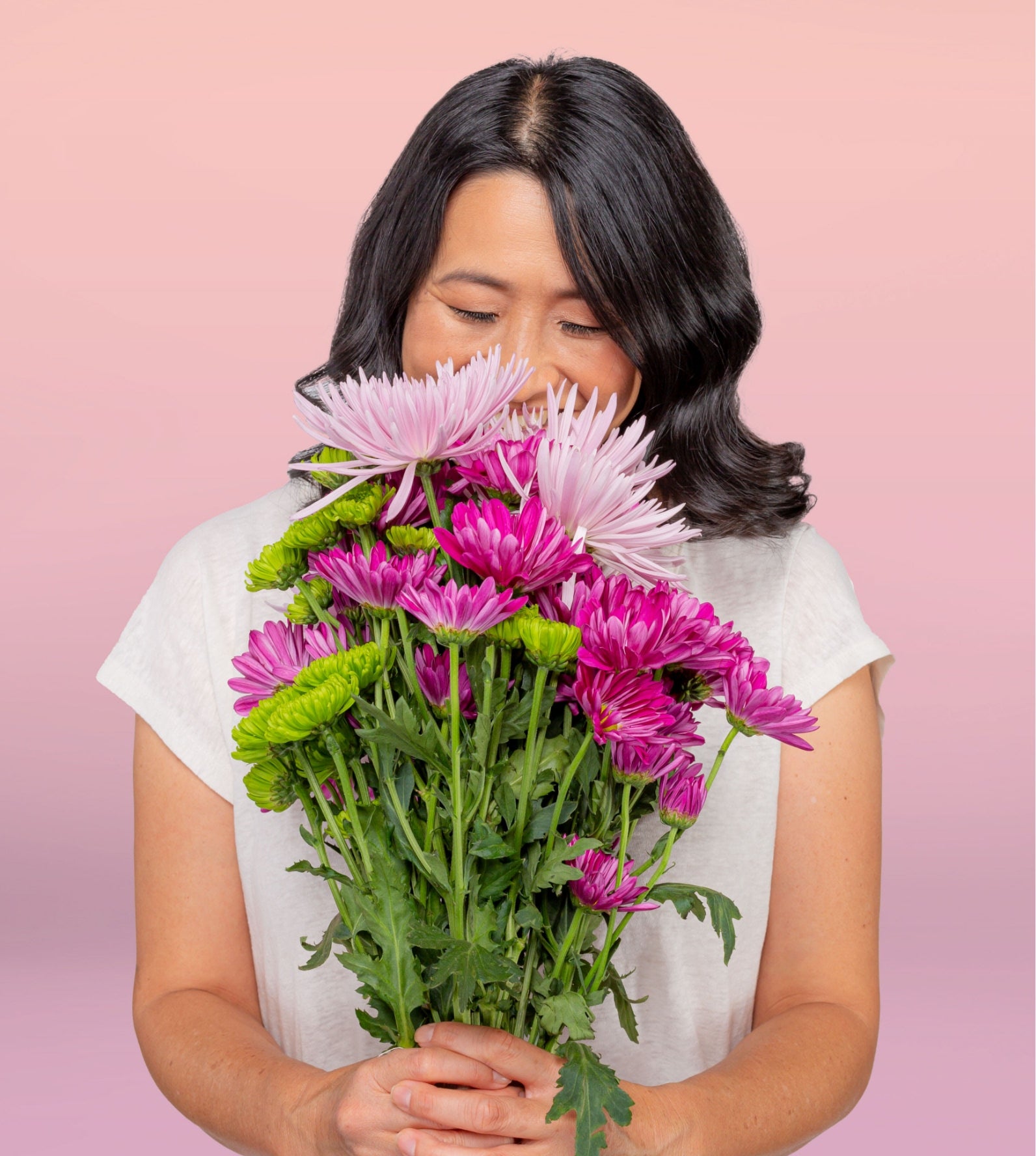 Alchemy Naturals
I've been using these gummies for several months and find them to be effective, easy, and reliable
- Caroline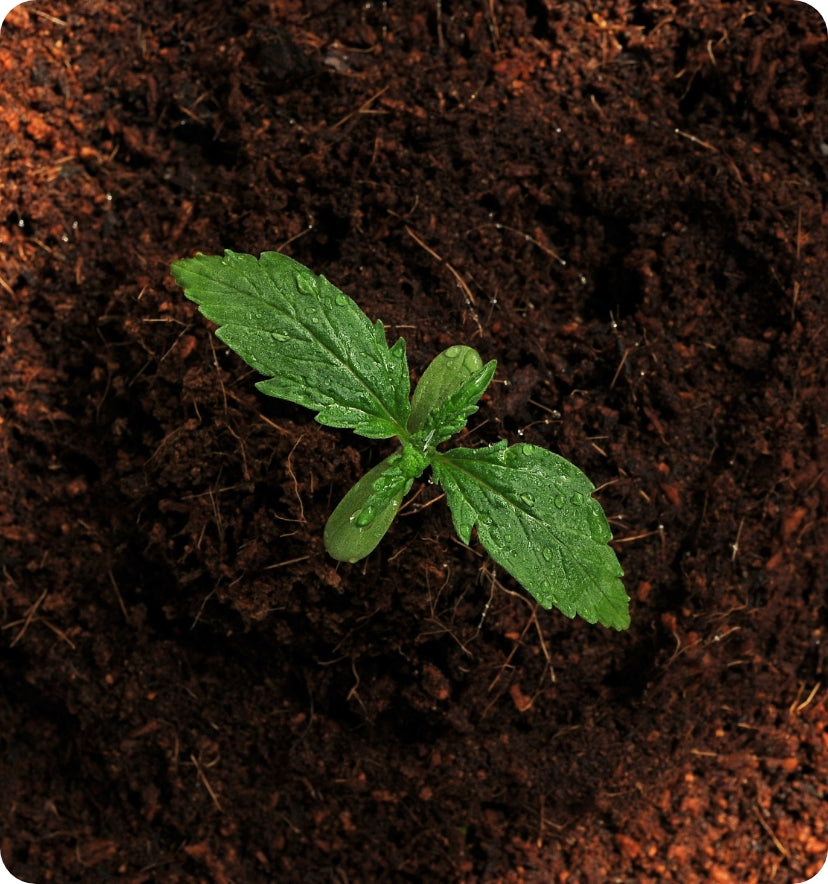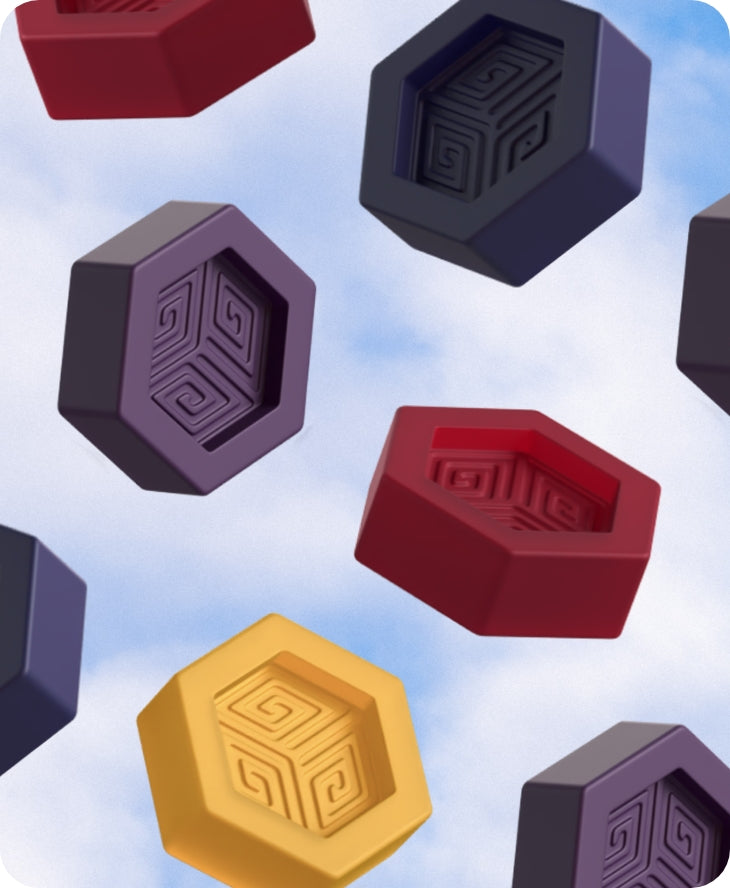 How Are CBD Gummies Made?
There are two main steps when it comes to making CBD gummies. First, the CBD needs to be extracted from the hemp, which is usually done through CO2 extraction or solventless extraction. Once the oil is isolated, it's then infused with sugar, gelatin or pectin, and other ingredients for flavor or effect. This mixture is poured into molds while hot, and when it cools you have freshly made CBD gummies.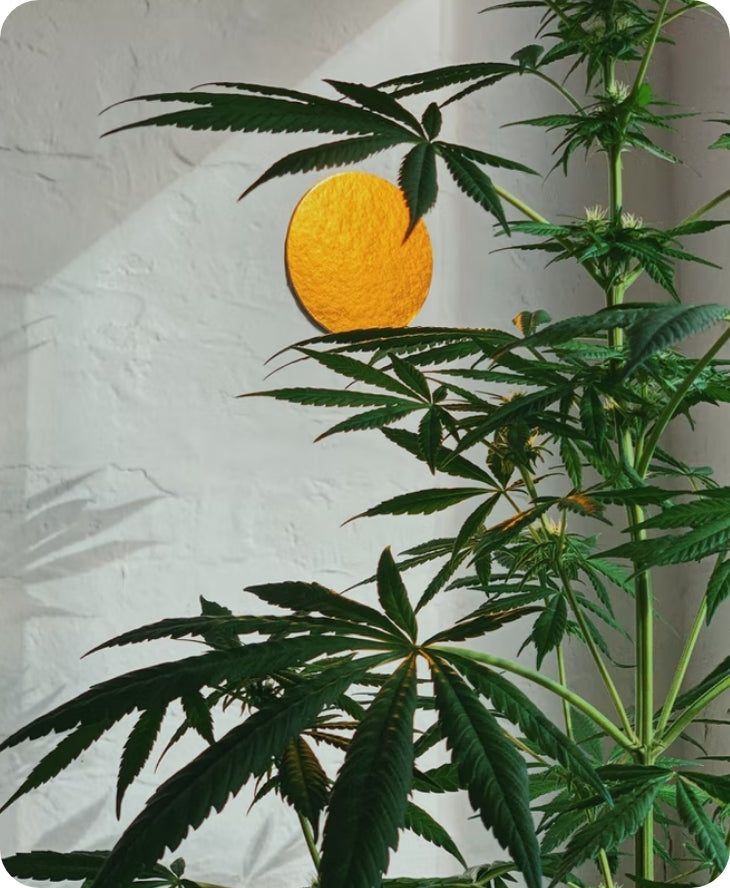 What Makes CBD Gummies Work?
CBD gummies work in two ways. First, when you pop the gummy into your mouth, a small amount of CBD will pass directly into your bloodstream. If you chew the gummy and hold it under your tongue, you'll get a higher percentage of CBD more quickly.

The majority of the CBD will be absorbed through your digestive track once it's swallowed. A lot of the CBD is broken down by your stomach acid, with the rest entering your bloodstream. From there, the CBD gets to your brain, where it interacts with your endocannabinoid system, which is responsible for regulating things like sleep, appetite, and mood.
Ordering CBD Gummies Online
CBD gummies can be bought in all kinds of places, but that doesn't mean all gummies are created equal. You need to buy from a brand that uses the best ingredients and has the lab results to prove the composition of cannabinoids in each gummy. Alchemy Naturals offers an enormous selection of gummies, including full-spectrum, THC-free broad spectrum, and CBD isolate choices.

Take a look at what we offer and let us know if you have any questions! We look forward to having you as a costumer.