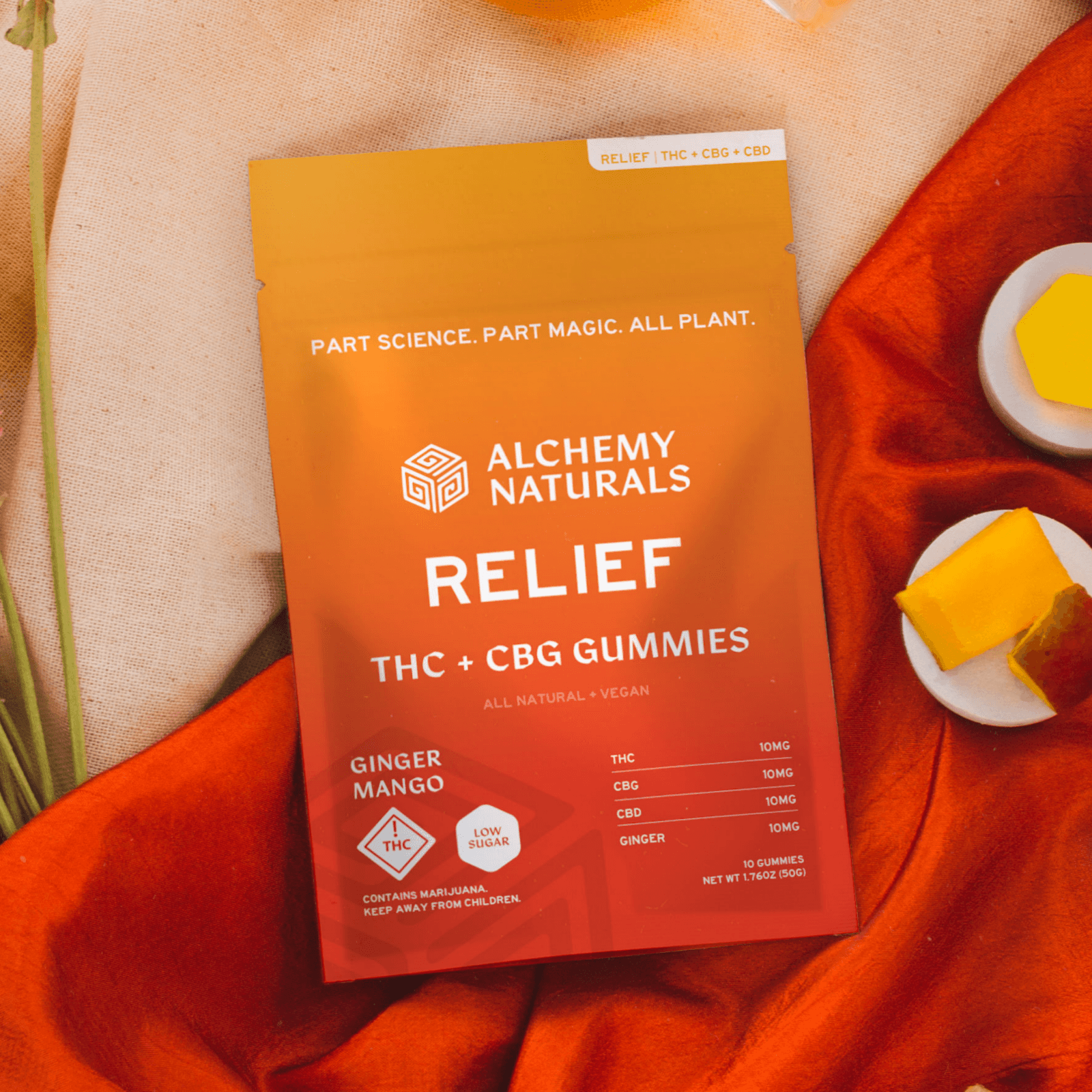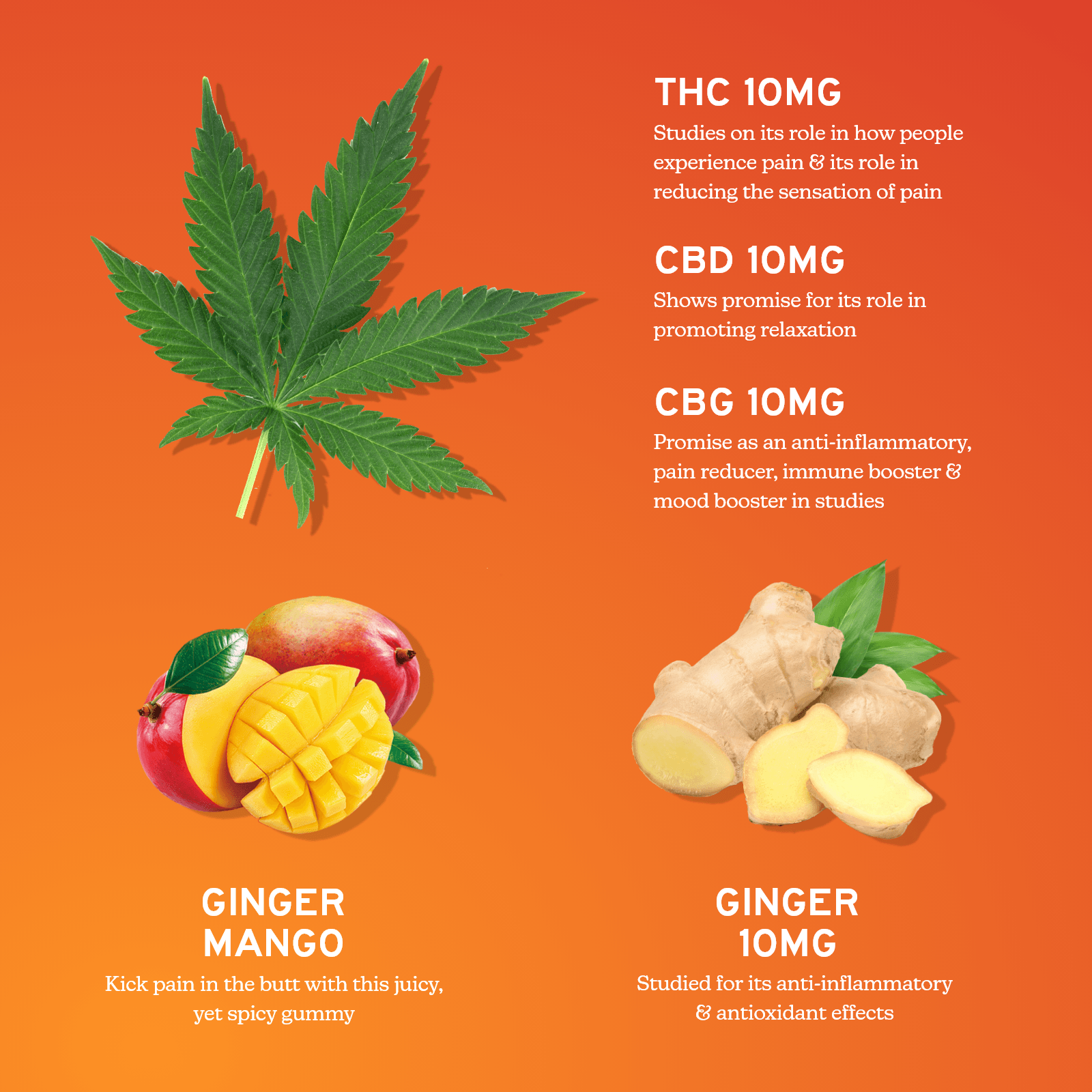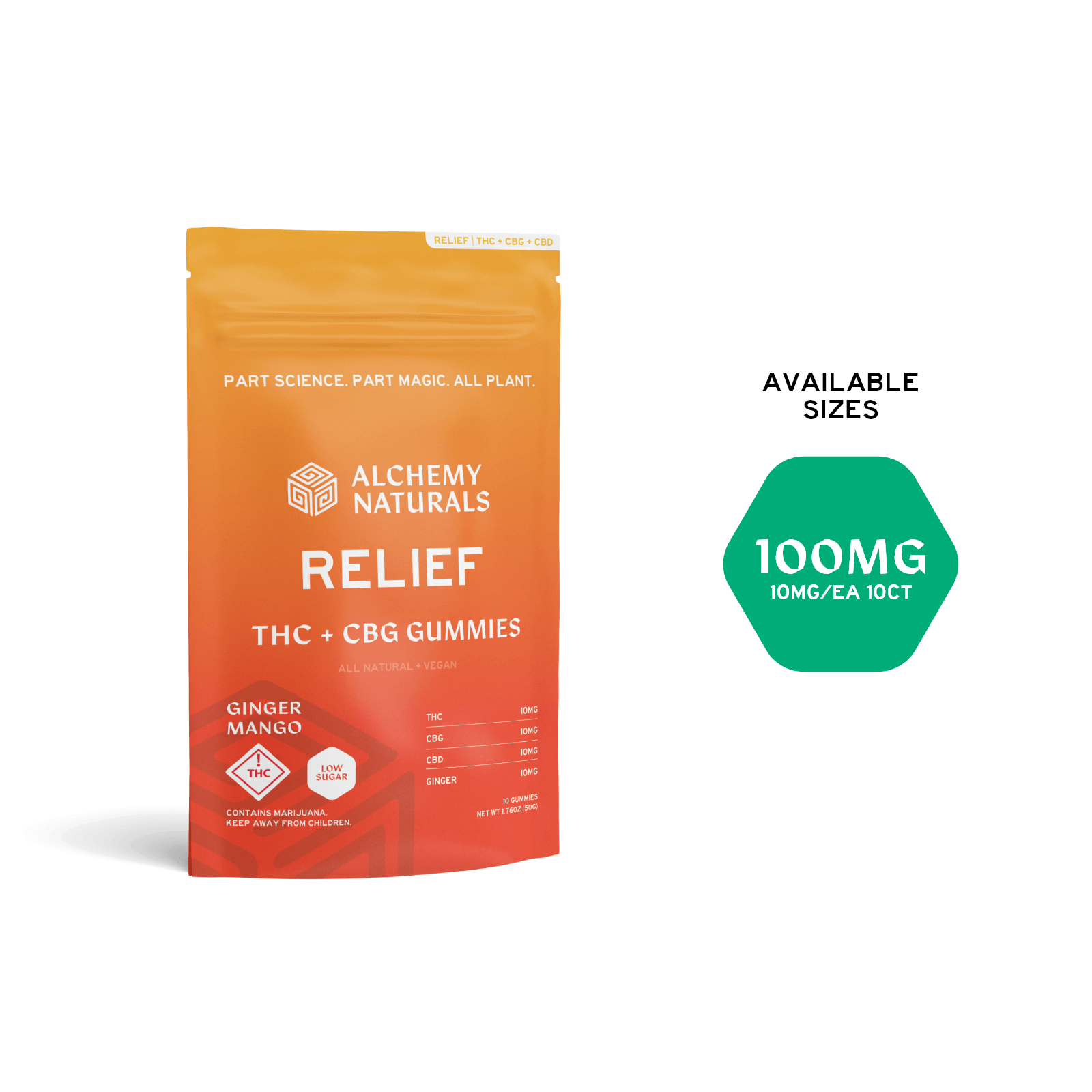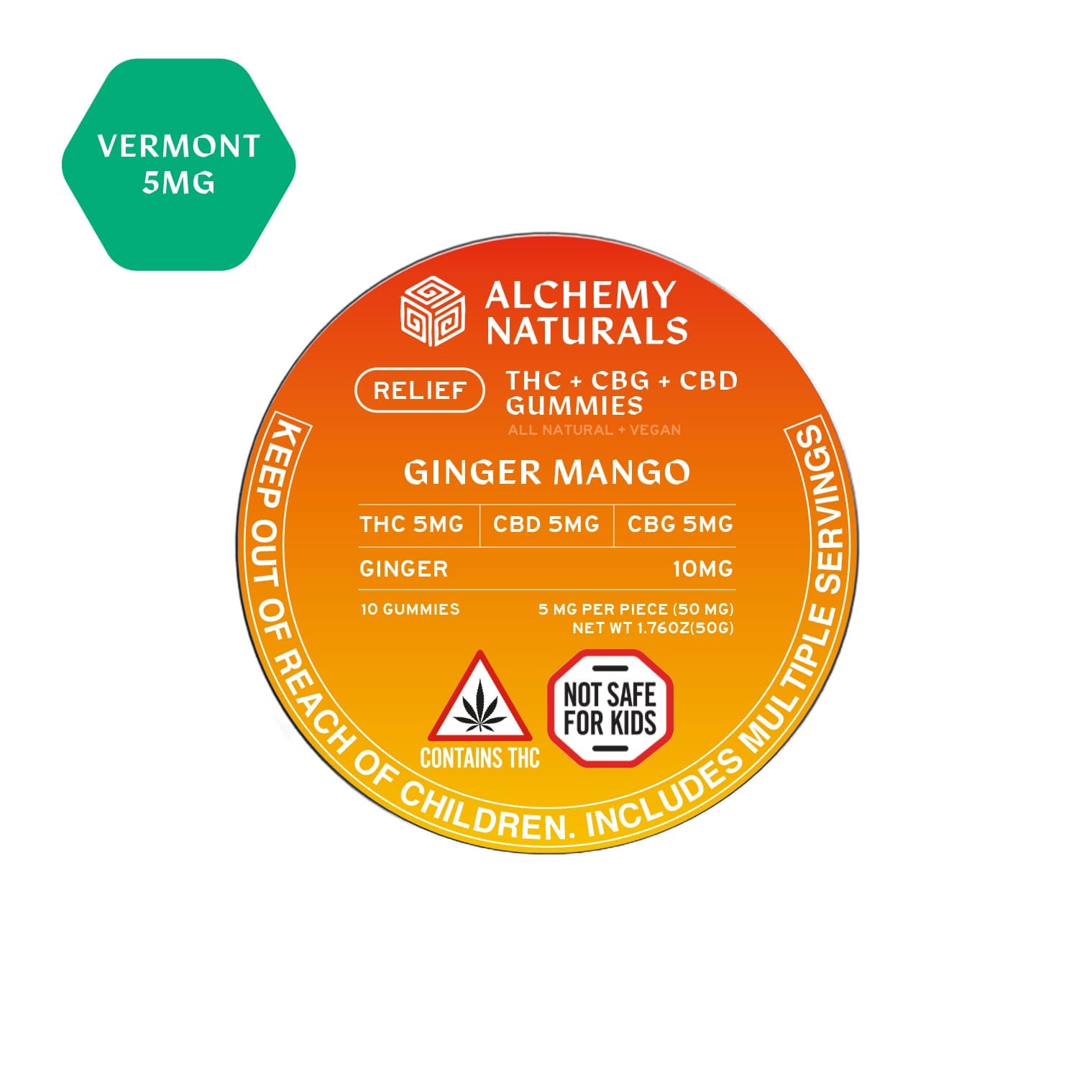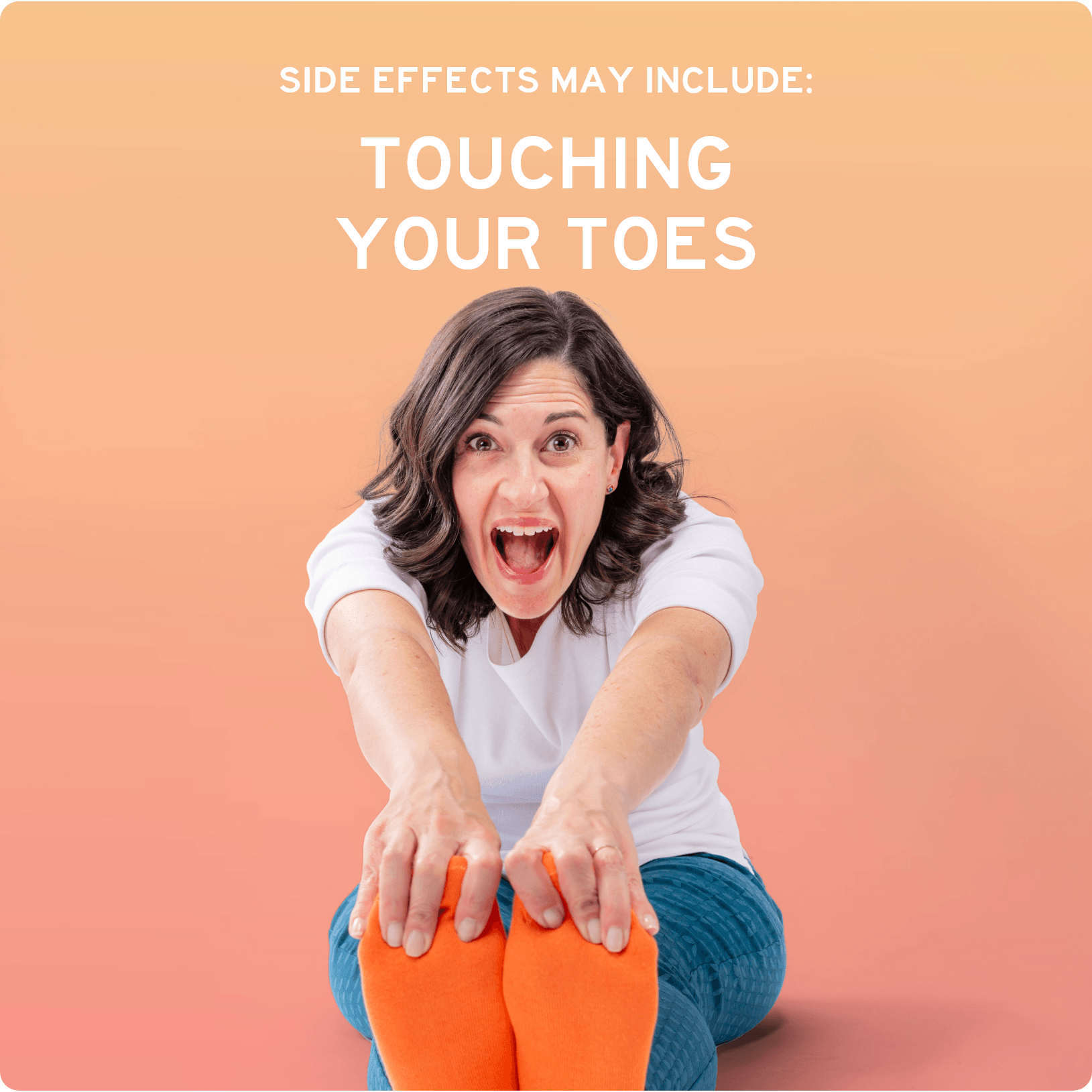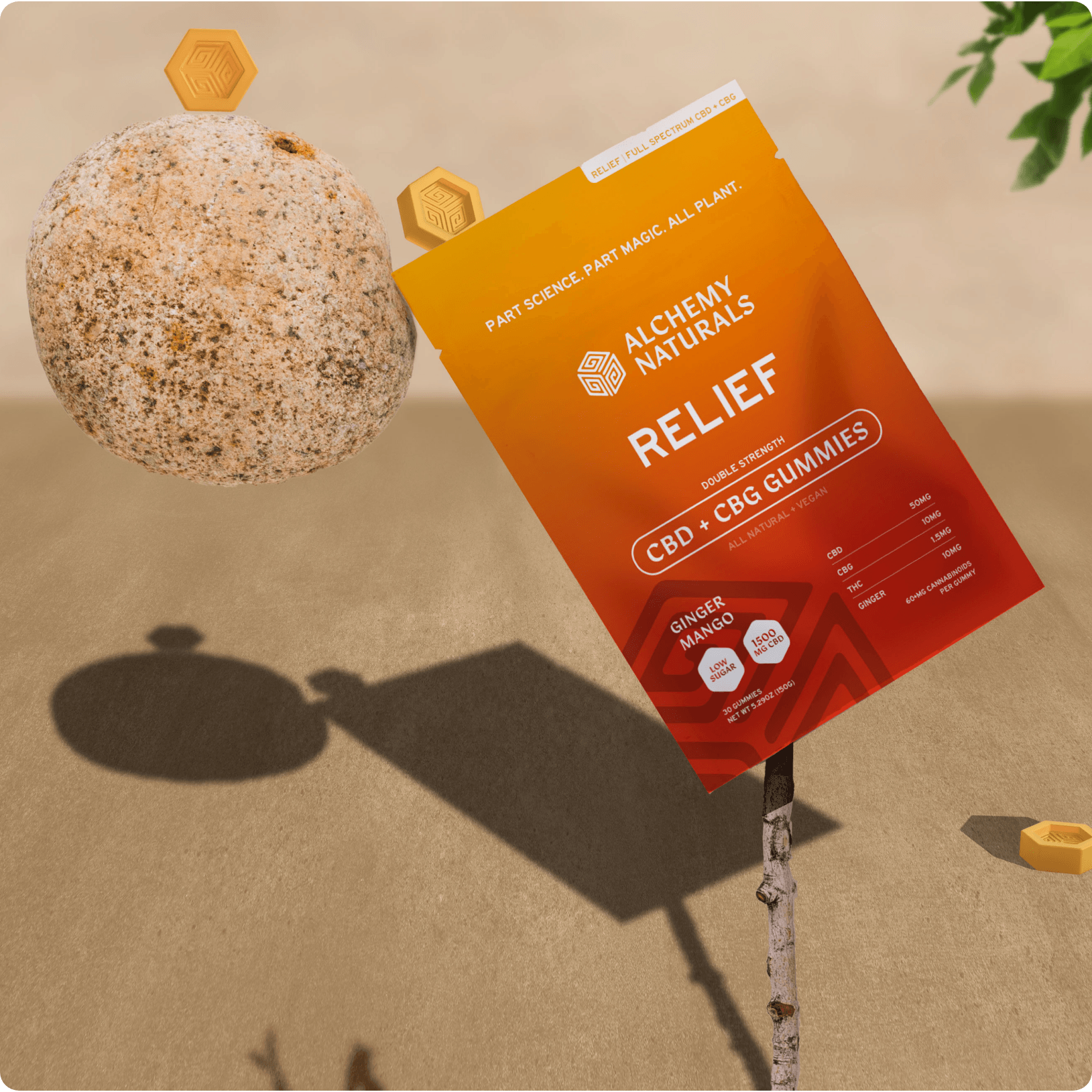 Pain Relief THC Gummies
Pain Relief THC Gummies to Kick Pain in the Butt
Pain meet your match with these THC gummies for pain formulated with a spicy combination of cannabinoids, including THC and CBG plus potent adaptogens. This formulation is a full-strength combination of THC oil and ginger extract, an anti-inflammatory, to help you give pain the kick in the butt it needs.
Please visit our Location Finder page for the most up to date retail locations.
THC 10mg: studies on its role in how people experience pain & its role in reducing the sensation of pain

CBG 10mg: promise as an anti-inflammatory, pain reducer, immune booster & mood booster in studies

CBD 10mg: shows promise for its role in promoting relaxation

Ginger 10mg: studied for its anti-inflammatory & antioxidant effects

Ginger Mango: kick pain in the butt with this juicy, yet spicy gummy
Glucose Syrup: A sweetener, thickener & moisture retaining agent
Allulose: Rare sugar that occurs in fruits like figs & raisins. It's about 70% as sweet as sugar and has a low sugar content
Organic Cane Sugar: A full-bodied taste & much less processed than white sugar, allowing it to retain the nutrients of sugarcane
Pectin: A naturally occurring, water soluble fiber & gelling agent found in many fruits & plants
Sorbitol: Preserves moisture, sweetness & provides texture
Citric Acid: Gives a tart, sour taste & is found naturally in citrus fruits
Natural Coloring: Gives the gummy a rich color
Natural Flavoring: Natural fruit based flavoring
TruSweet: A blend of naturally occurring sugars that balances all flavor profiles
TruClear: An all-natural bitter blocker, creating a smooth flavor profile
MCT Oil: Delivers a more clear gummy & less dense, 'jiggly' gummy than coconut oil
Shipping: THC can't be shipped in the mail, you can find it at a local retailer for in-store pick-up here.
Returns: are up to each stores discretion and typically are not allowed but if you reach out to us we'd be happy to explore your options.
Everyone will process THC differently, if you are new to THC edibles, start with a small dose 2.5-5mg and wait at least 2 hours before taking more to understand the effects.
Buy Online For Pick Up Or Delivery · Buy Online For Pick Up Or Delivery · Buy Online For Pick Up Or Delivery · Buy Online For Pick Up Or Delivery
Alchemy Naturals
From Mother Nature's Pharmacy
Our CBD gummies sold nationwide* and THC gummies, available in Colorado, are designed to support you where you need them most. Our gummies help faster more intimate connection naturally through a thoughtful blend of plants and cannabinoids.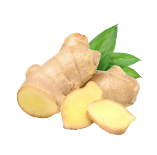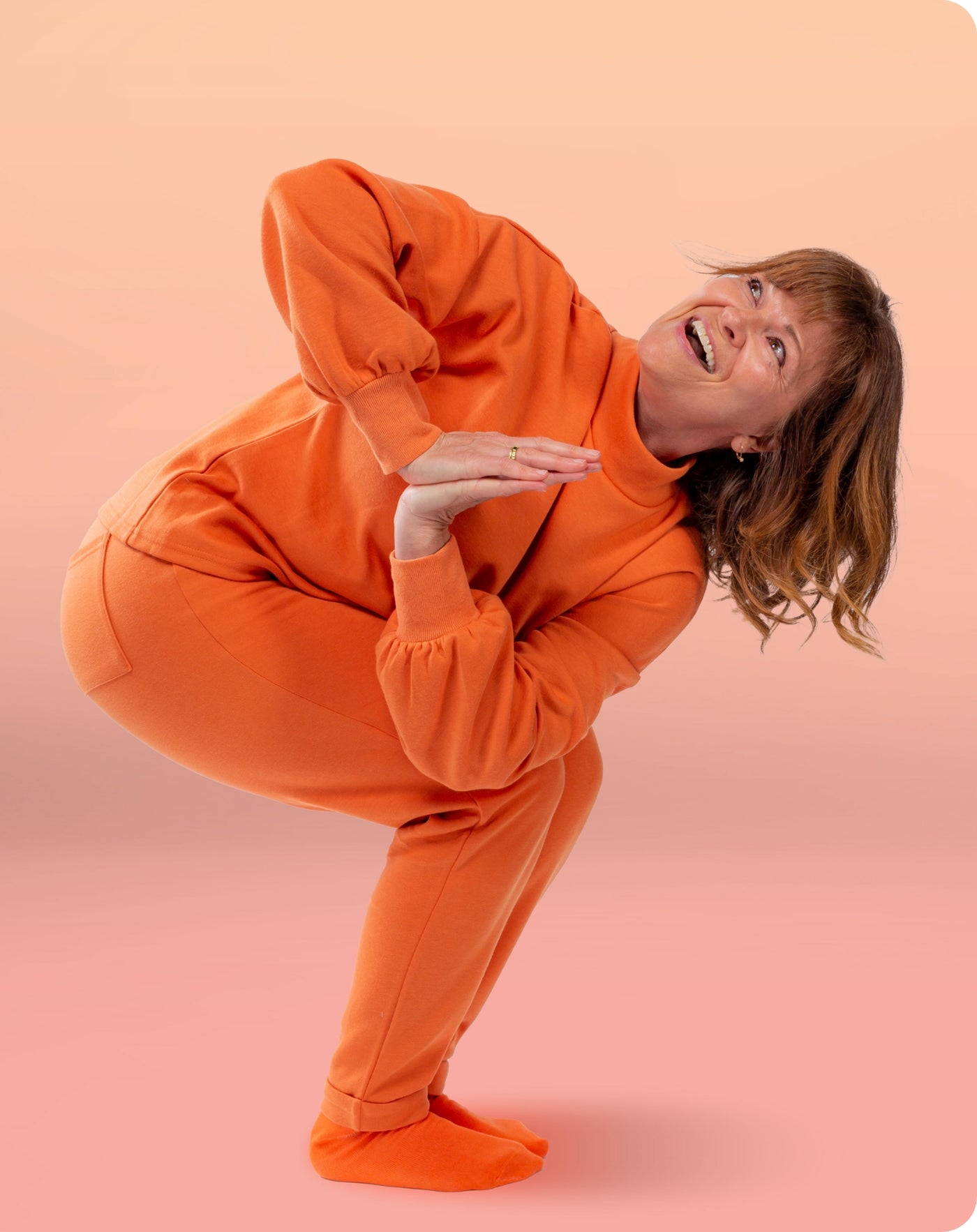 Side Effects Include:
UNEXPECTED LIMBERNESS
It should be noted, that taking these CBD gummies
for pain may result in unexpected limberness you haven't felt in years. Proceed with caution.